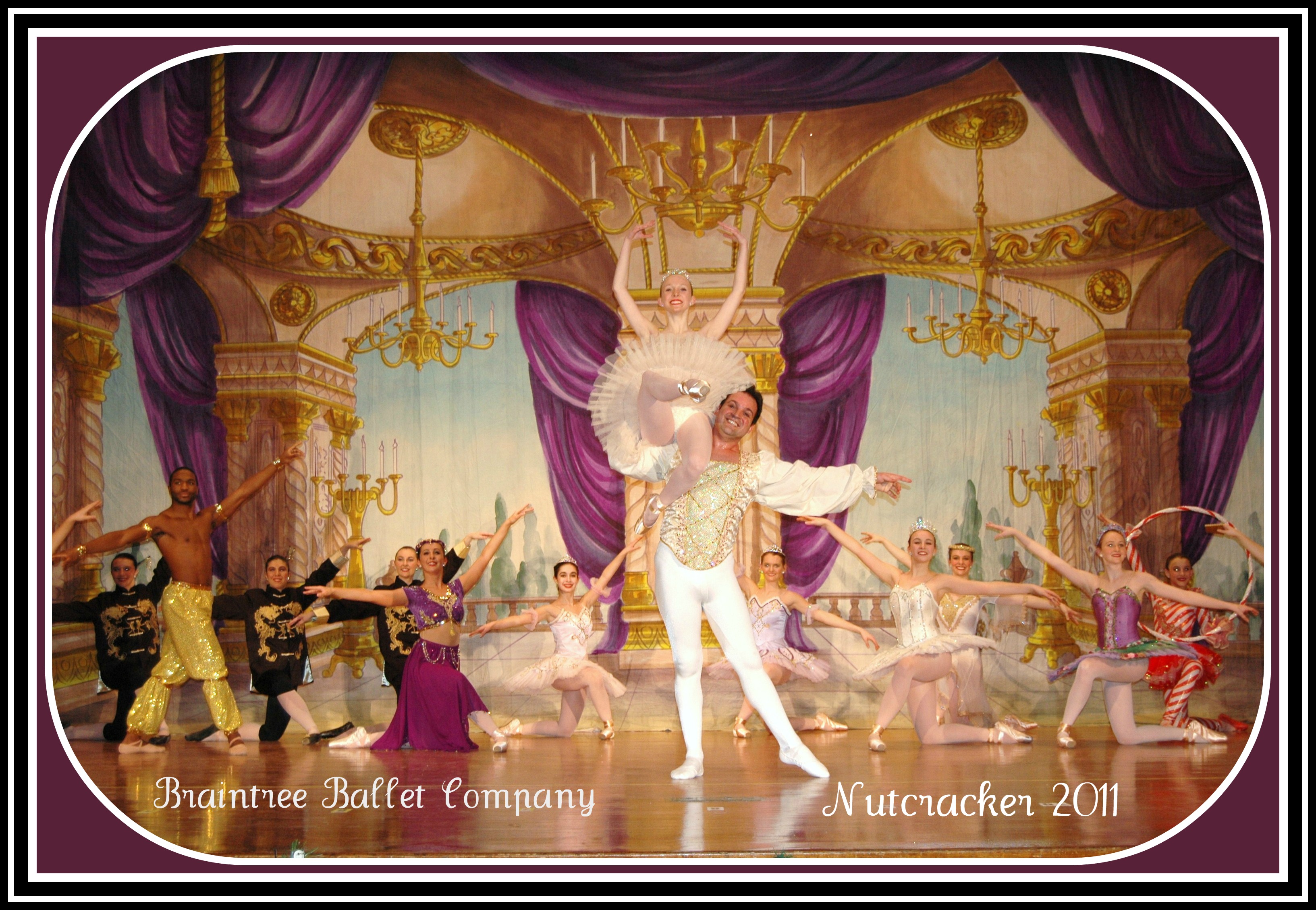 What's Going On:
Nutcracker
Saturday December 9th 2pm and 7pm &Sunday December 10th 2pm
A holiday tradition for many families.
Allow us to be a part of the season and come join us on Clara's magical journey.
Performances are held at East Middle School, 305 River St. Braintree, MA 02184
(we are not affiliated with East Middle School) ** see note:
Auditorium doors open 45 min. prior to curtain. Lobby opens one hour prior to curtain.
Show runs approx. 2 hours 15 min including intermission
General admission seating........For ages 3 and up
No Refunds or exchanges on tickets. BBC is not responsible for lost tickets.
We DO NOT cancel performances due to inclimate weather
** NOTE: as of 8pm 12/8, online orders will no longer be accepted.
On Line orders and a printable ticket order form will be available as of 10/1

Tickets purchased online or by mail will be shipped directly to the address provided.
As of 12/1 any tickets purchased online or by mail will be available at will call
Ticket Price :$25.00
How to purchase tickets:
If you know a cast member you may purchase through them or:
In advance: Checks mailed or credit card on line
Show Date: Upon availability, Cash only at door
Please come support local arts by attending one of our performances.
Free parking and every seat is a great view of the stage!
PLEASE SHARE THIS WITH YOUR FRIENDS AND FAMILY AND HELP US SPREAD THE WORD ABOUT BRAINTREE BALLET!
Proudly celebrating our 21st season
The Braintree Ballet Company was formed in 1995 by Melissa Kelley. The objective was to give serious dance students of
Ms. Kelley's dance school, The Dance Studio Of Braintree, an opportuniy to see another side of ballet dance education, performing
full length ballets. With her company, Ms. Kelley has presented many of the most loved classics as well as some company originals to
the public audience. Ballets include: The Nutcracker, Cinderella, Sleeping Beauty, Hansel and Gretel, Coppleia,. Giselle, An Eveneing
with Degas, A Gala, and many more.
It is Melissa's goal to continue to offer such experiences for her students who chose to dedicate much of their free time to the art of
dance. The company performances provide additional training as well as knowledge about the dance world for the students who are
selected. The principal dancers, many who are just young high school age children, are among some of the top scoring dancers in
regional and nation level competitions. Many of these dancers continue dance in college and receive dance/arts scholarships. Some of
her dancers have gone on to dance professionally as well in the world of modern dance, musical theatre, Disney and ballet companies.
Dancers are chosen for the company based on their level of ablility as well as their dedication to thier regular classes. It is a
privilage to be a part of this elite group of dancers and have such opportunites given to them at no additional cost for tuition.
Younger students are able to audition for children's roles when a ballet has such openings. It is a great way for the youth of the
studio to see what can come from hard work.
The Braintree Ballet Company is something Ms. Kelley is most proud of in all her years teaching. It is an honor for her to work
with such wonderfully talented dancers and watch them shine on stage!
IF YOU NEED ANY ADDITIONAL INFORMATION PLEASE EMAIL US AT BRAINTREEBALLET@AOL.COM
Sarah O'Reilly in BBC's Cinderella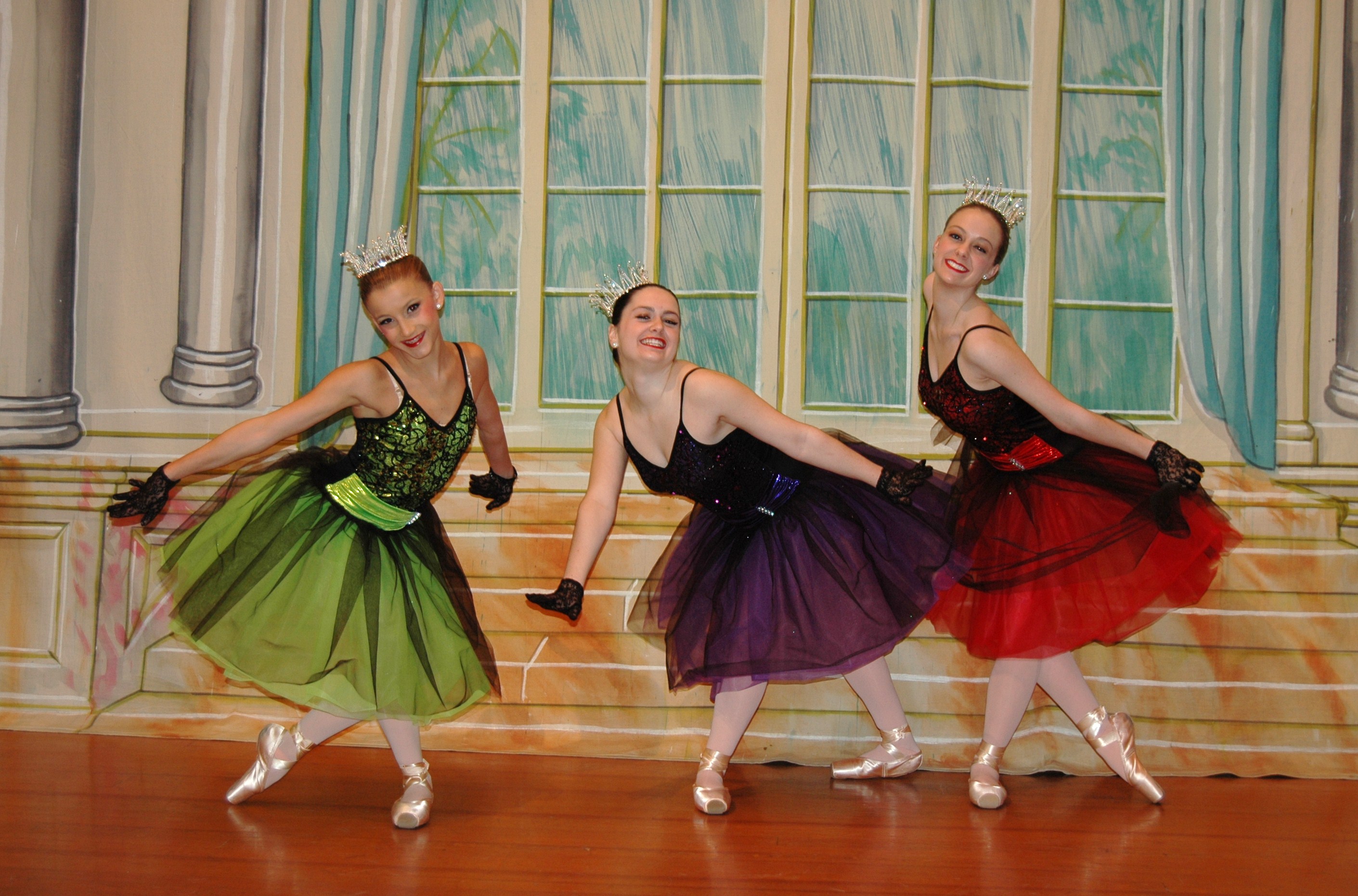 Step Sisters from BBC's Cinderella
Please check out the links to the left from our pervious ballet performances.
If you are interested in the dance class programs offered by our resident studio, please click here